Week of January 14, 2019

* Reading - students can alternate between reading in English and reading in French throughout the week (10-20 mins/night). Please be sure that they fill out their reading sheet EVERY time they read. Reading daily will help students to improve their fluency and precision.

* Social Studies test on FRIDAY - ancient civilizations.

* Word study - j'aime, tu aimes, il aime, elle aime, on aime, nous aimons, vous aimez, ils aiment, elles aiment, aimer

* Math sheet - math sheet on probability (in child's homework duo tang)
* Math quiz on Friday - probability (possible, impossible, certain, most likely, less likely, equally likely, probably, improbable).
Powered by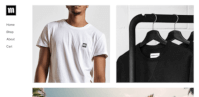 Create your own unique website with customizable templates.